Pakistan takes pride in producing FIFA World Cup 2018 ball
Forward Group, an innovative sports company of Pakistan presented the large replica of football to the Secretary Commerce Mohammad Younus Dagha which will be used in the FIFA World Cup 2018.  Forward Group is an innovation driven football making company which has maintained the largest global presence with renowned global Brands, organizations and entrepreneurs, competing with the world's best producers of sports goods through design strategy, novelty and a sustained ambition to attain new product success every year.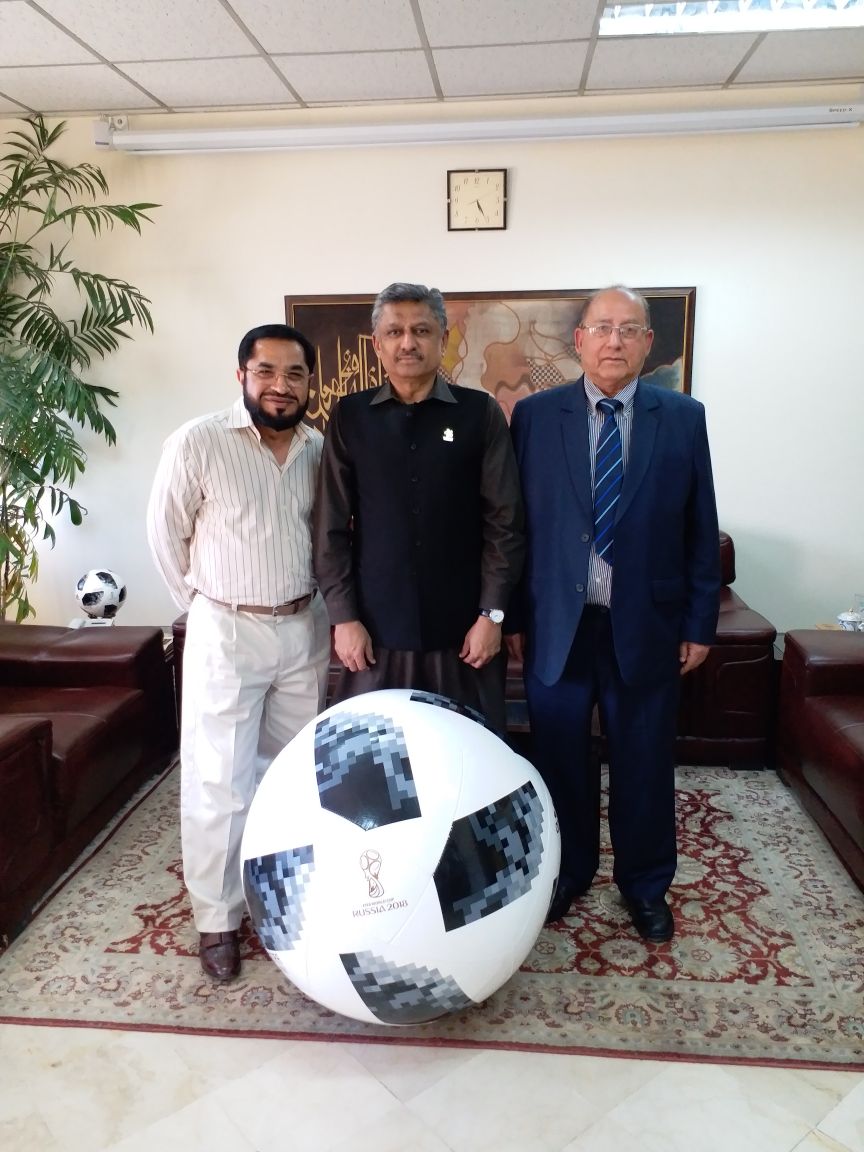 Mr Dagha appreciated the innovative approach of the company that has been successfully producing football for all the prestigious World events since last many years.
The football fans are entering into frenzy with the approaching mega event of the soccer world. It has raised the curiosity of the fans to know the origin and making of the ball that would be used in the World Cup.
The Secretary Commerce wished the Forward Group to continue their winning streak in securing bids for the FIFA  World Cup. The company informed that the new ball includes a microchip technology that allows the speed and trajectory of the ball to be tracked and analysed.
Secretary Commerce Younus Dagha informed the company CEO Khwaja Masood Akhtar about the measures that the government is taking to promote innovation and technology among the country's industrial sector. Mr Muhammad Sarfraz Butt, former President Sialkot Chamber was also present on the occasion.