The Ministry of Commerce organized Look Africa Trade Forum at Marriott hotel, Karachi on 10th November 2017 attended by Ambassadors/ High Commissioners/ Diplomats of African Countries in Pakistan, government officials and businessmen from eighteen African countries including Morocco, Tunisia, Algeria, Benin, Egypt, Ethiopia, Nigeria, South Africa, Kenya, Mauritius, Ghana, Rwanda, Sudan, Libya etc. and prominent Pakistani businessmen having trade with Africa.
The Minister of Commerce, Mr. Pervaiz Malik welcomed the guests and said in his speech that I am delighted to see such gathering of African and Pakistani businessmen and government officials. It is a reflection of our common desire to share each other's capabilities and capacities for mutual benefit and for the socio-economic development of our peoples. I have been informed that this year's Expo Pakistan has generated overwhelming response with more than 100 participants attending from Africa and presence of honourable Ambassadors, High Commissioners and diplomats here is testimony to your interest. Such periodical gatherings not only give us an occasion to renew our acquaintance, but also enable us to increase engagement between public and private sectors of African countries and Pakistan. The Government of Pakistan desires that this long and historic relationship between Pakistan and Africa should be translated into enhanced trade and evolved into a sustainable partnership.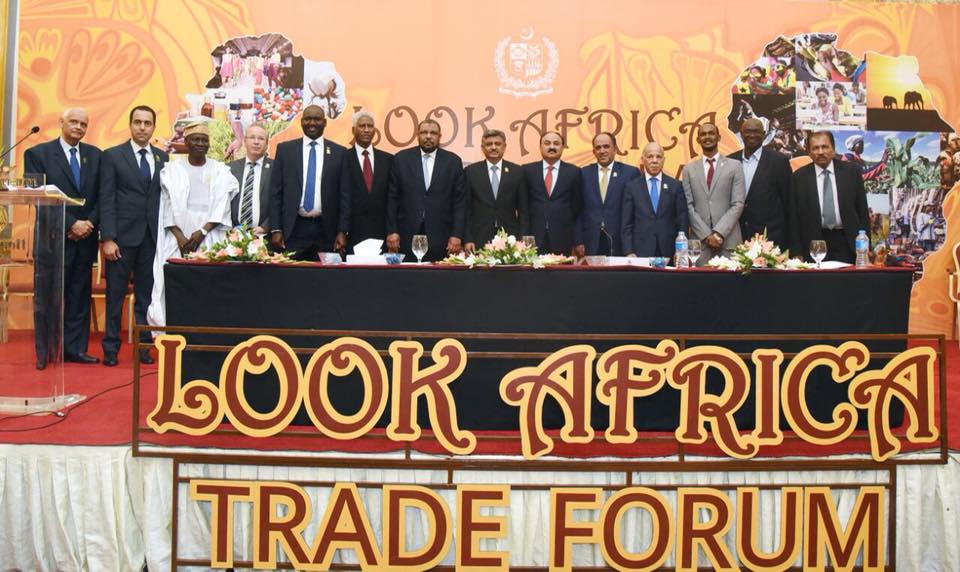 The Secretary Commerce announced Look Africa Policy Initiative of the Ministry of Commerce and said in his speech that "Pakistan and the African nations have had extremely good bilateral relations. Nevertheless, the trade volumes between African nations and Pakistan do not adequately reflect our long standing relationships. Africa's annual trade volume is US $ 1 trillion but Pakistan's trade with Africa is stagnant at US $ 3 billion per year for last five years. This low trade volume can be attributed to an inadequate level of engagement between us.. With a view to take corrective measures the Ministry of Commerce has recently launched "Look Africa Policy Initiative" which has already been put into motion and is reflective of our broader policy towards Africa. The highlights of the policy include
Granting accreditations and opening new commercial sections in Africa including in Egypt, Tanzania, Ethiopia, Sudan, and Algeria in first phase.
To initiate negotiations on bilateral/ multilateral trade agreements for market access in Africa,
Formation of Joint Working Groups JWGs on trade,
Establishment of Africa Cell in TDAP Karachi
Special facilitation to delegations to/from Africa and
Enhanced facilitation by the government for the Pakistani companies' participation in trade fairs in Africa.
2% additional duty draw back on focused non textile items exports to Africa
The Ambassadors/ High Commissioners, Diplomats and delegates from Africa appreciated launch of Look Africa Policy Initiative by the Ministry of Commerce specially having wholly inclusive policy for all African countries. All the diplomats and delegates from Africa and Pakistan business community participated in the discussions to deliberate upon ways and means to enhance Pakistan Africa bilateral trade.